Private Coaching
with Kayley Robsham
What if you designed your life so you felt more at ease + joyous?
What if you leaned into your truest desires instead of doing what is expected of you?
I started examining my beliefs and why I kept calling in similar situations…
I kept thinking "Why don't I have enough? Why don't I feel enough?"
I left my 9-5 after feeling overwhelmed and burned out.
I started incorporating sacred self-care and spiritual practices that felt good for me.
I shed the need for external validation.
I started putting myself first and loving myself more.
A lot of my friends and family don't recognize me because of my transformation (in a good way).
After going through my own life living paycheck to paycheck and dealing with a scarcity mindset in all areas of life, I decided to re-design my entire life that is aligned to who I am, my soul.
Digging into my raw desires has allowed me to show up authentically, and I hope it inspires you to do the same.
If you're wanting someone to guide and support you on your path, I work with only a small number of people privately.
I'm here to help people create businesses with the mindset and energy that they can
serve from a place of creating more than enough money.
It's my job to teach you how to embody your business and life so you feel:
Confident to show up, speak your truth, and raise your investment

Understand your money mindset

Create your aligned social media strategy

Sell out your offers and programs
When you sign-up with me you receive:
Unlimited sessions over our period of time working together

Neuro-linguistic programming to let go of limiting decisions and beliefs from your unconscious mind

Access to to any offer during our time working together

VIP weekend in Florida

Unlimited messaging support between sessions
bonuses
When you sign-up for private coaching you receive:
SA Pro to CEO group coaching program (if you're

a student affairs professional or in higher ed) - $1297 value

Content with Confidence coaching program - $444 value

Worthy Womxn group coaching course - $555 value

Effortless Overflow Money Mindset course - $888 value

Life Coach Mentorship course - $1333 value
About Kayley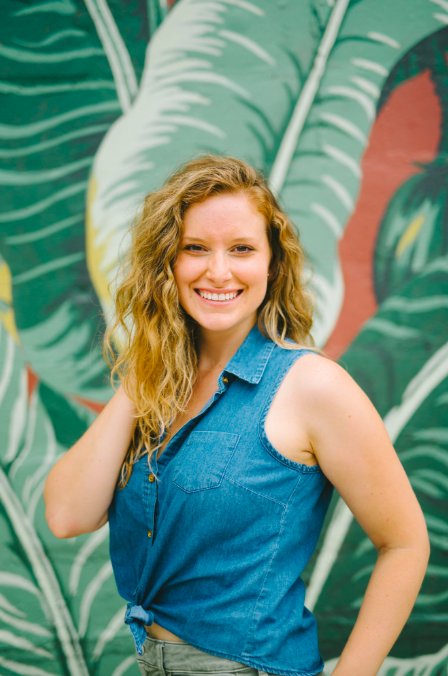 Hello! I'm Kayley Robsham. I'm a life and business coach, healer, and activist.
I scaled my online business from $50/month to $10k month in just over 1 year in business.
I've been in the game of social media marketing and business building for awhile - I worked for a startup when I decided I could go out on my own and build my own business.
I'm now working towards financial freedom with the goals of earning with ease and teaching womxn how to do the same.
Most of the time, I work only a few hours a day serving my one-on-one clients and my group coaching programs.
I design my schedule and my life all while helping people find what truly lights them up.
I teach you how to create this with your own natural gifts and talents as well.
Email kayley.robsham@gmail.com or direct message Kayley on social media to book a one-time session.